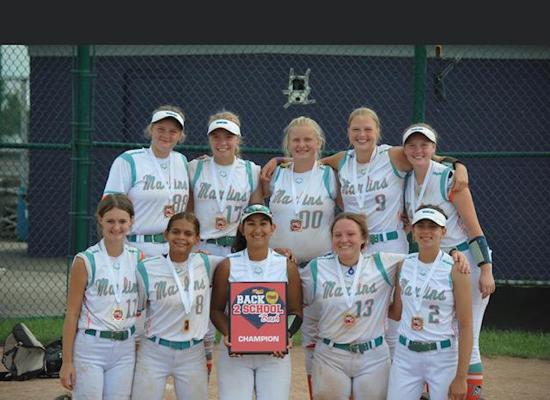 The Midwest Marlins focus on the development of the whole athlete – body, mind, spirit, and baseball skills – and emphasize on-going organizational development to better serve the player, coach, and parent year after year. Baseball provides many opportunities to learn life lessons that go well beyond the sport.
The Marlins program is brought to life through 4 areas to help capture life lesson opportunities: Evolve or Dissolve Training; Together is Better Eternal Perspectives; Tough and True Attitude and Leadership Development; and Separation is Preparation Baseball Mastery. The Marlins also emphasize player recruiting and promotion.
While each team may do it somewhat differently, a high level description of the areas of the Marlins program are below. Click the links to see the details and go to team pages to see how our Marlins teams work.