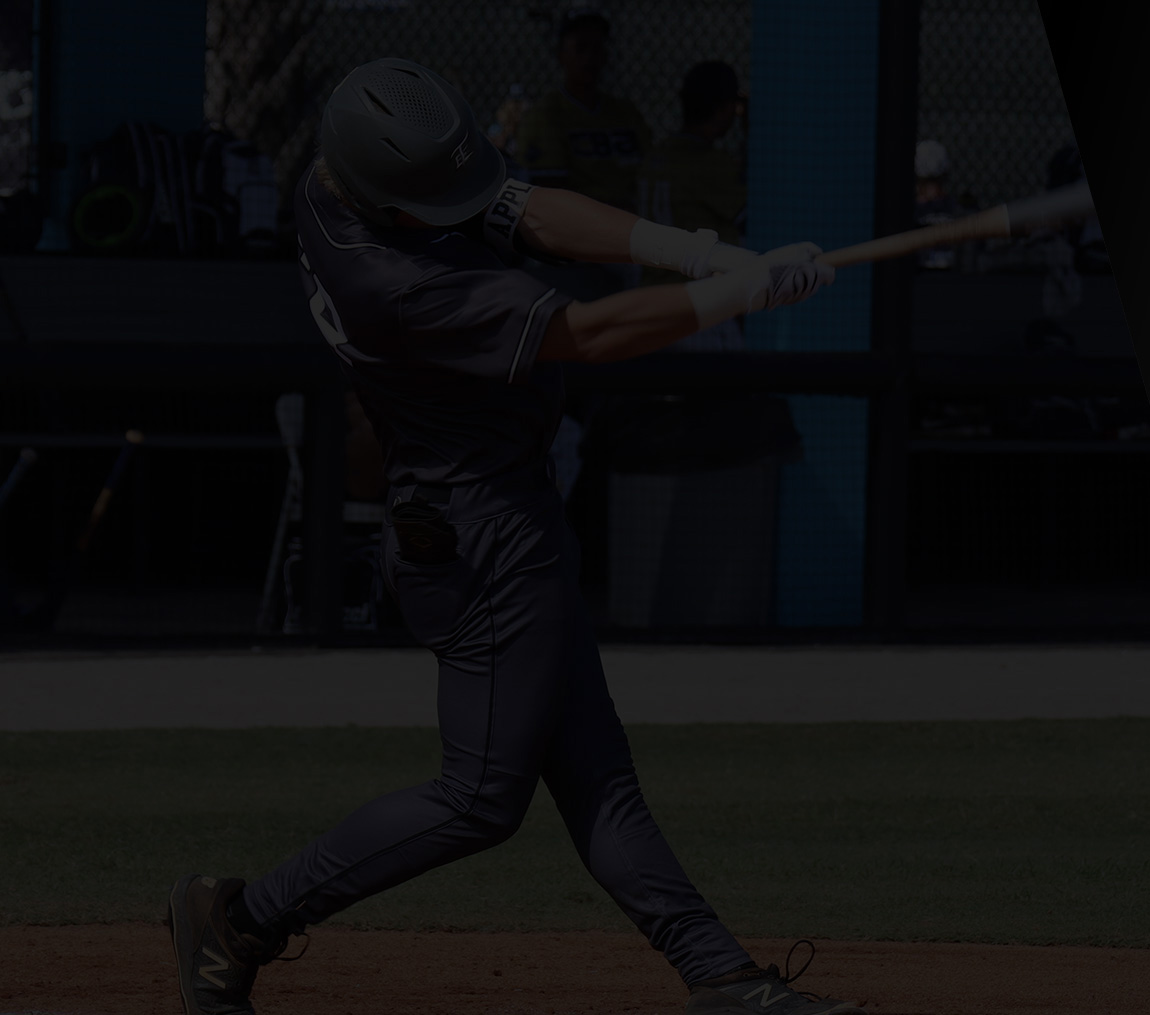 A State of the Art
Baseball Lab in your Pocket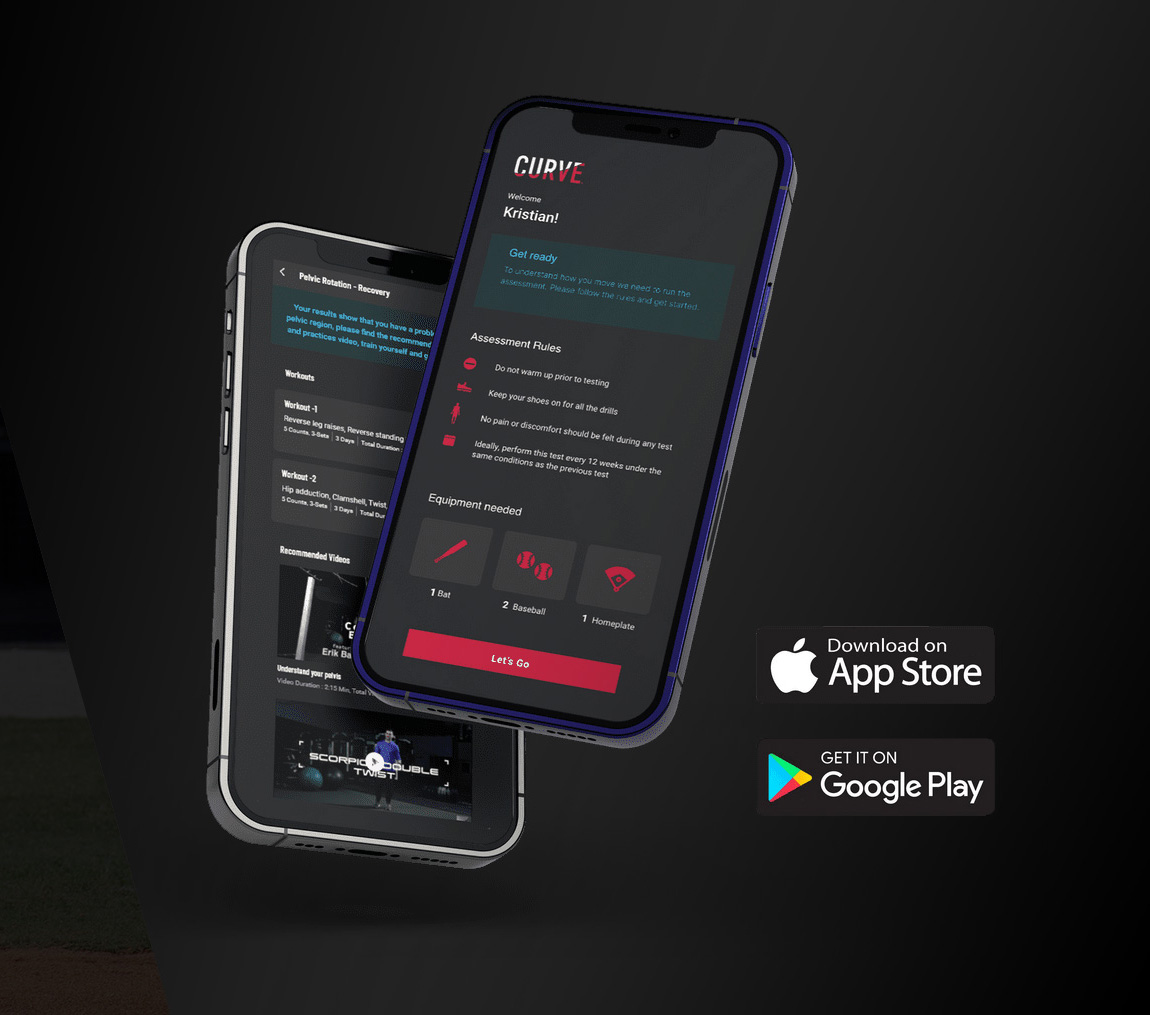 THE MIDWEST MARLINS APP
Brain, Body, Ball Approach
The MIDWEST MARLINS app is powered by CURVE a personalized, targeted approach to player development.

CURVE aims to provide each baseball player a development analysis for talent recruiting purposes, and educational services for targeted improvements.
PERFORMANCE PERSONALIZED
Individualized Approach
The most comprehensive player development platform for Baseball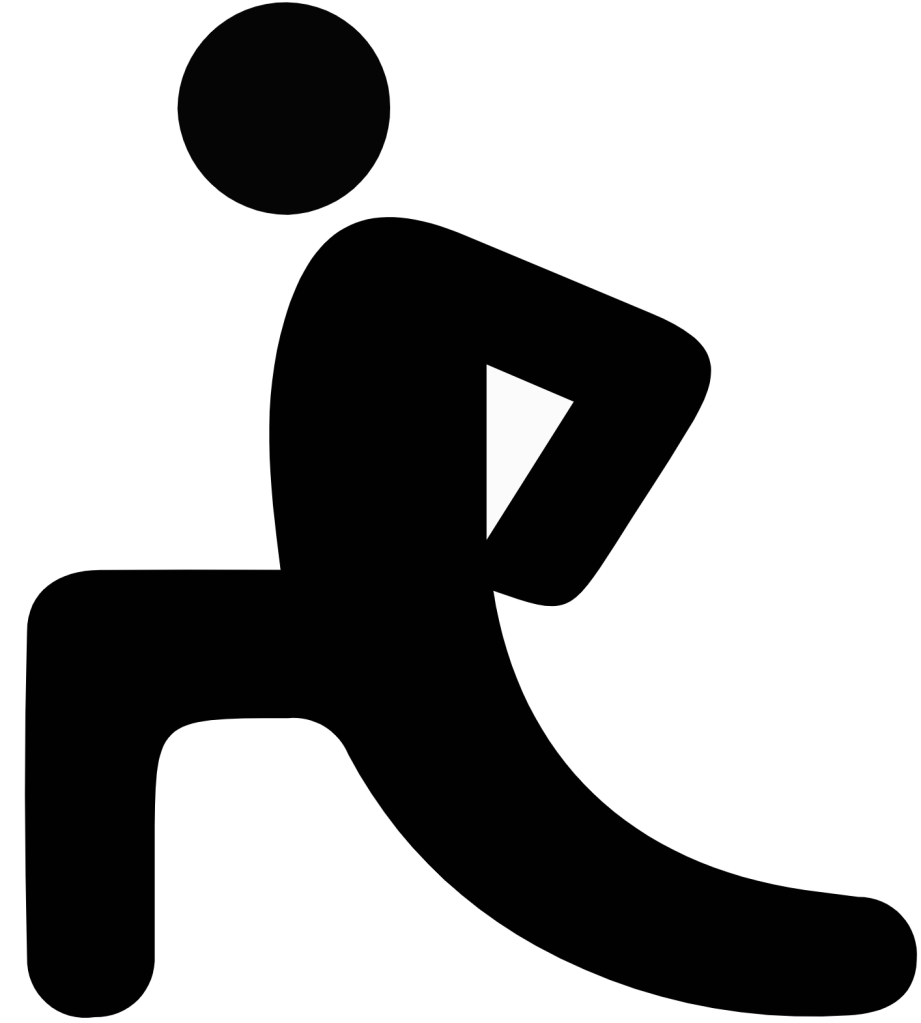 Mobility

Strength

Speed

Technique
Power

Smart Drills

PREMIUM DEVELOPMENT CONTENT
How the CURVE App Gets Results
A modern approach to individualized Player Development
Simplify and track ball metrics, movement, and power
The CURVE programming is designed for the travel ball player.
Our programming and content is designed to be honest about where the player is in the context of their goals. We aim to provide true direction to help avoid uninformed decisions.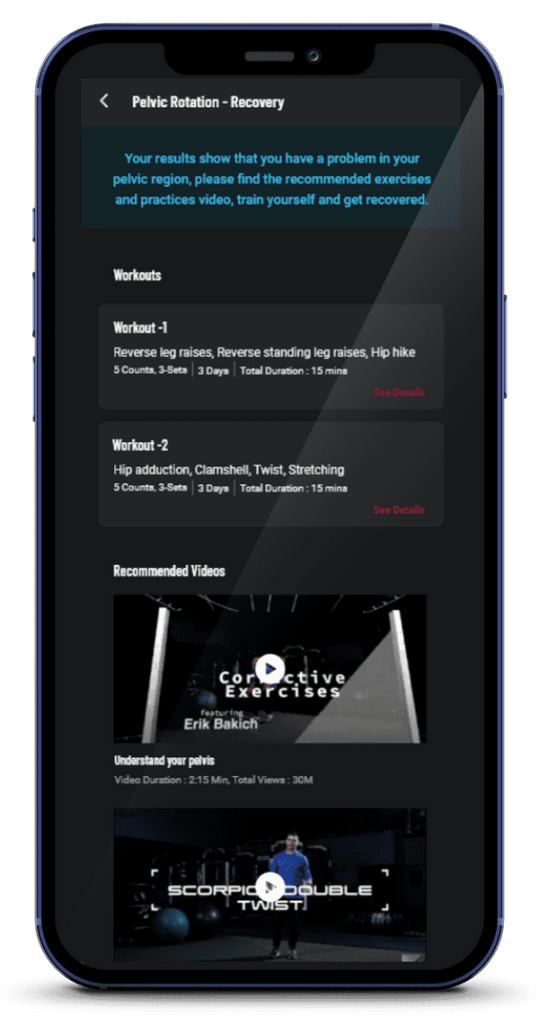 PERFORMANCE PERSONALIZED
The CURVE Process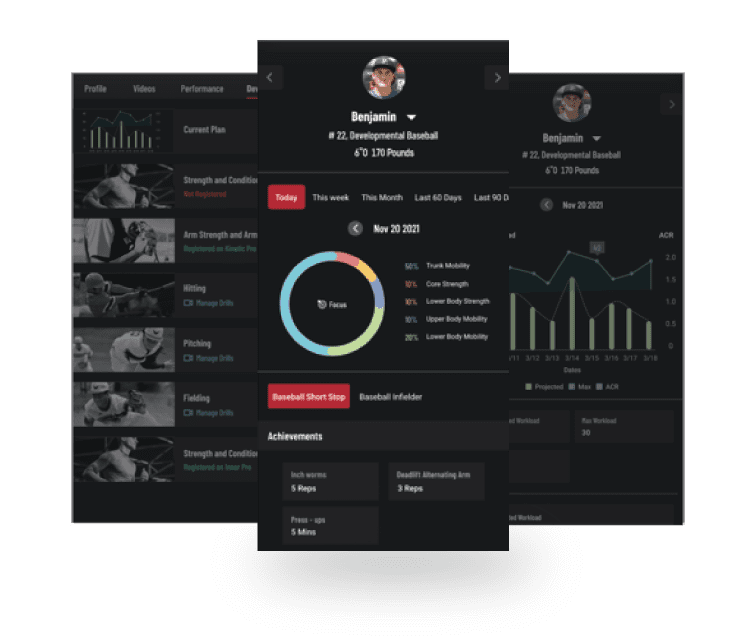 Assess
• Each player goes through mobility and power assessments graded by computer vision, powered by AI
• Critical biomechanics data is captured using a smartphone camera and can be performed anywhere
• These assessments determine areas of efficiency and deficiency in movement for the player
Diagnosis
• Each player receives a CURVE Score based upon their assessments
• The CURVE Score is an average of the player's mobility and power score, and scored out of 100
• The test/retest model means CURVE Scores are re-tested every 12 weeks to track improvements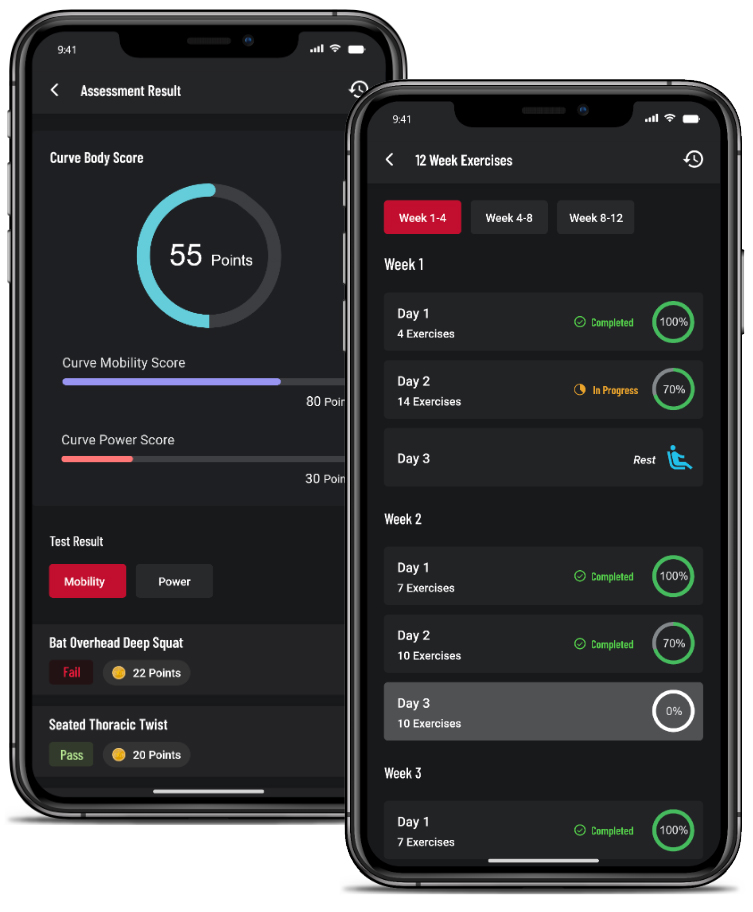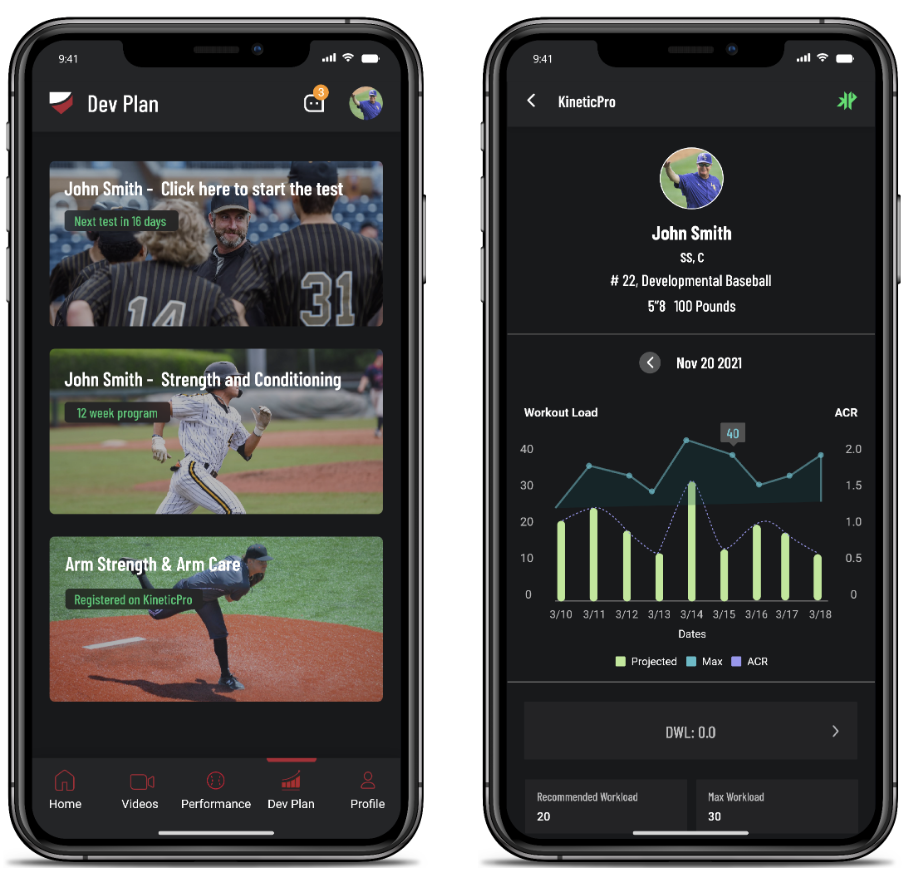 Daily Training Plans
• Based upon the CURVE Score, a daily plan is created with mobility correctives, power exercises, and skill specific drills
• The plan is different every day for each player based on what they need to develop
• The plan is aimed at developing sport-specific skill to accompany increased movement and power production
Player Engagement
• A central hub for individual player metrics (60 yard dash, exit velocity, etc.), that can be tracked over time
• Player loads personal and academic information to use as a recruiting tool
• Messaging and communication tools within the player profile allows direct coach-player communication via video reviews.